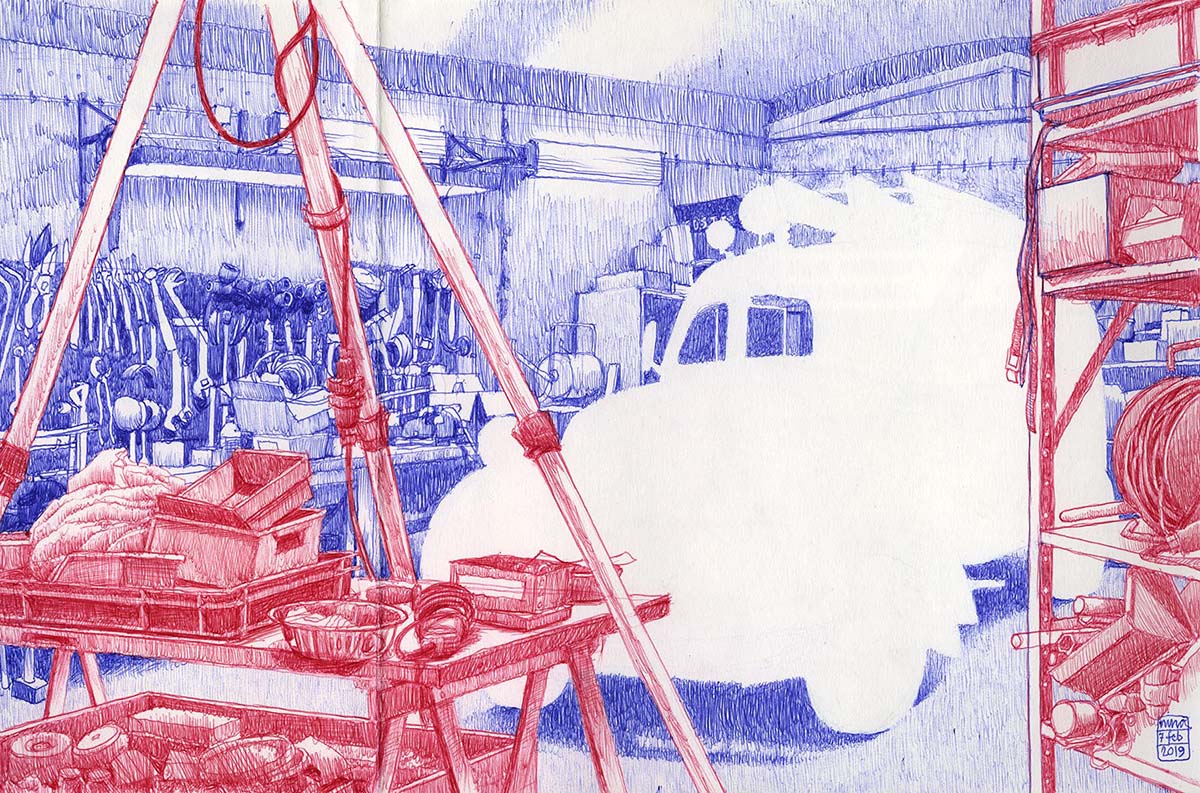 I have been revisiting the veteran garage near where I live every now and then during the last year or so. This is a place where (mostly) retired firemen repair vintage fire engines, and it´s been so much fun to have the opportunity to pop in and draw there whenever I can.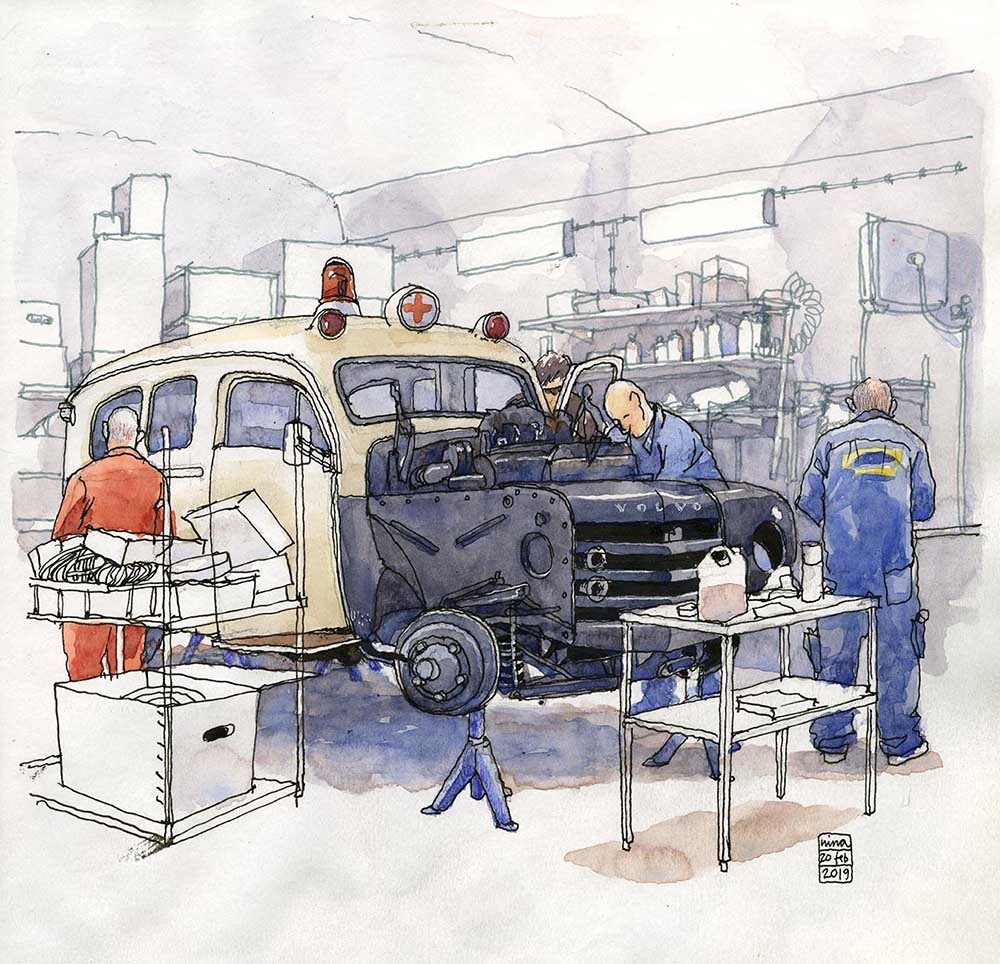 Apart from sketching while these guys expertly fix these old beauties, I get to overhear their funny banter, watch some pretty nifty problem solving and have real nice conversations over coffee.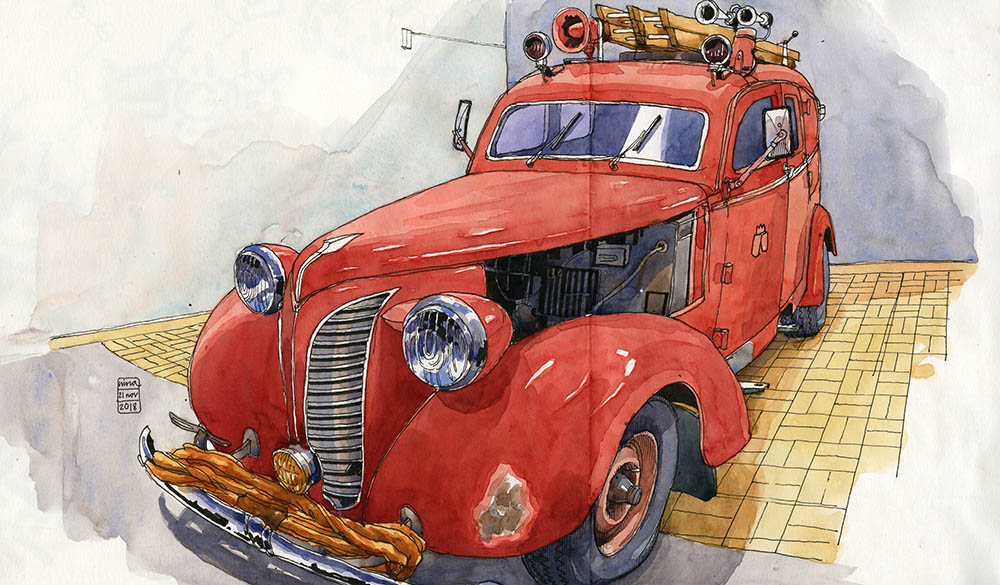 Also, I get to enjoy these incredible cars. There is just something so great about the curves of older cars, and drawing them is like taking your pens and colours out for an adventure. I don´t know how many times I´ve had to measure properly to be able to believe my eyes about the proportions of these cars – drawing them is like laying a big jigzaw puzzle and hoping it will fit in the end, or solving tricky math problems.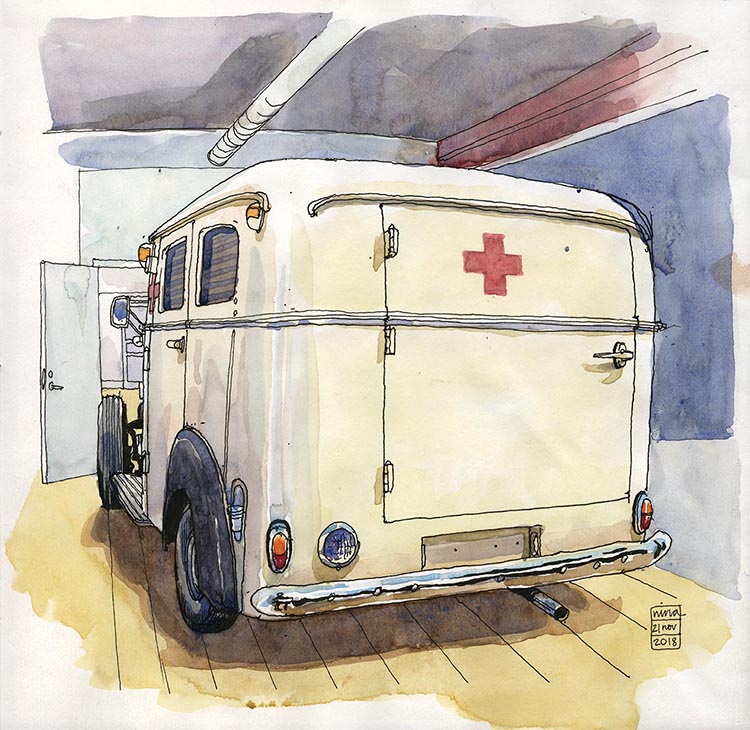 And of course it´s a joy to see the cars go from near ruin to mint condition over time. I so love the fact that there are enthusiasts who keep old vintage cars alive and kicking. (Also very happy that I´m not doing the job…)