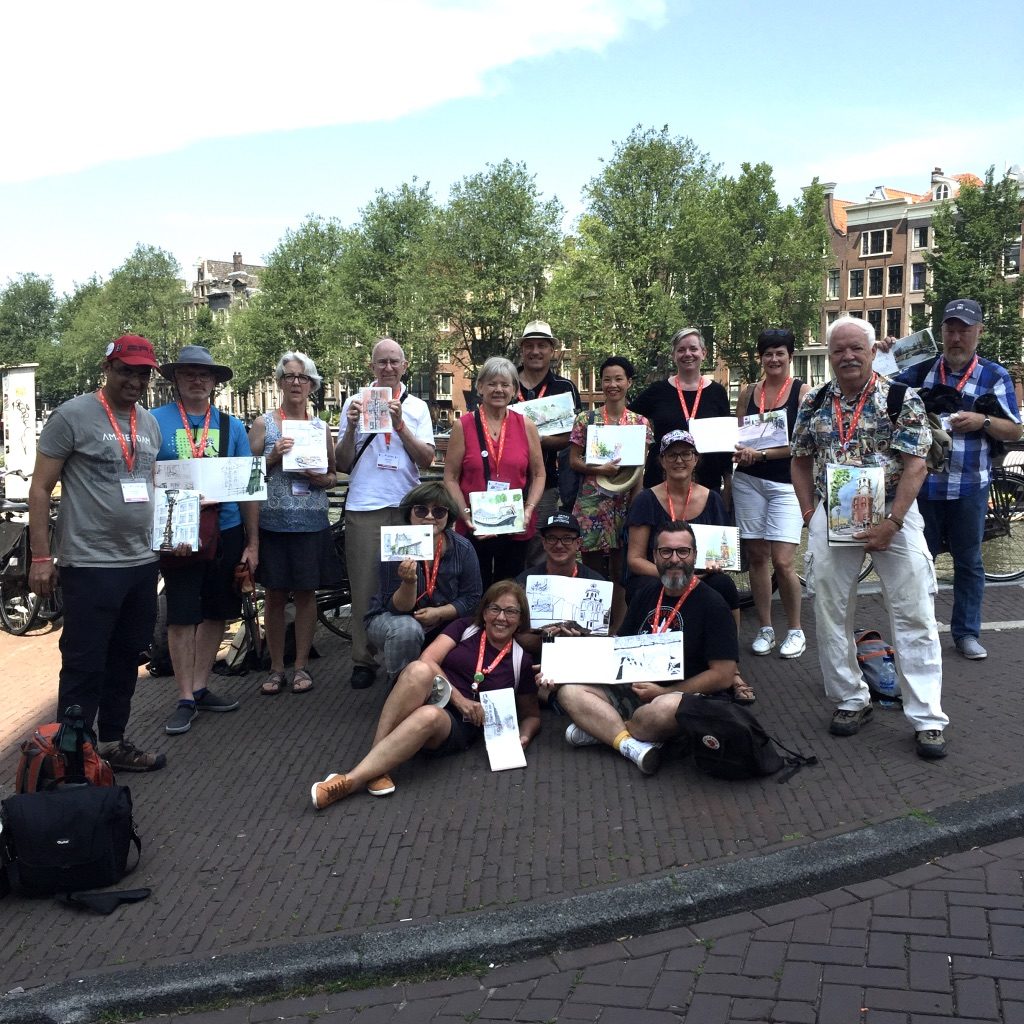 I had the great honor of being one of the workshop instructors at the Urban sketchers symposium in Amsterdam in 2019. As usual, four days of fun, meeting old friends and making new ones, and drawing together, alongside discovering a new (to me) city.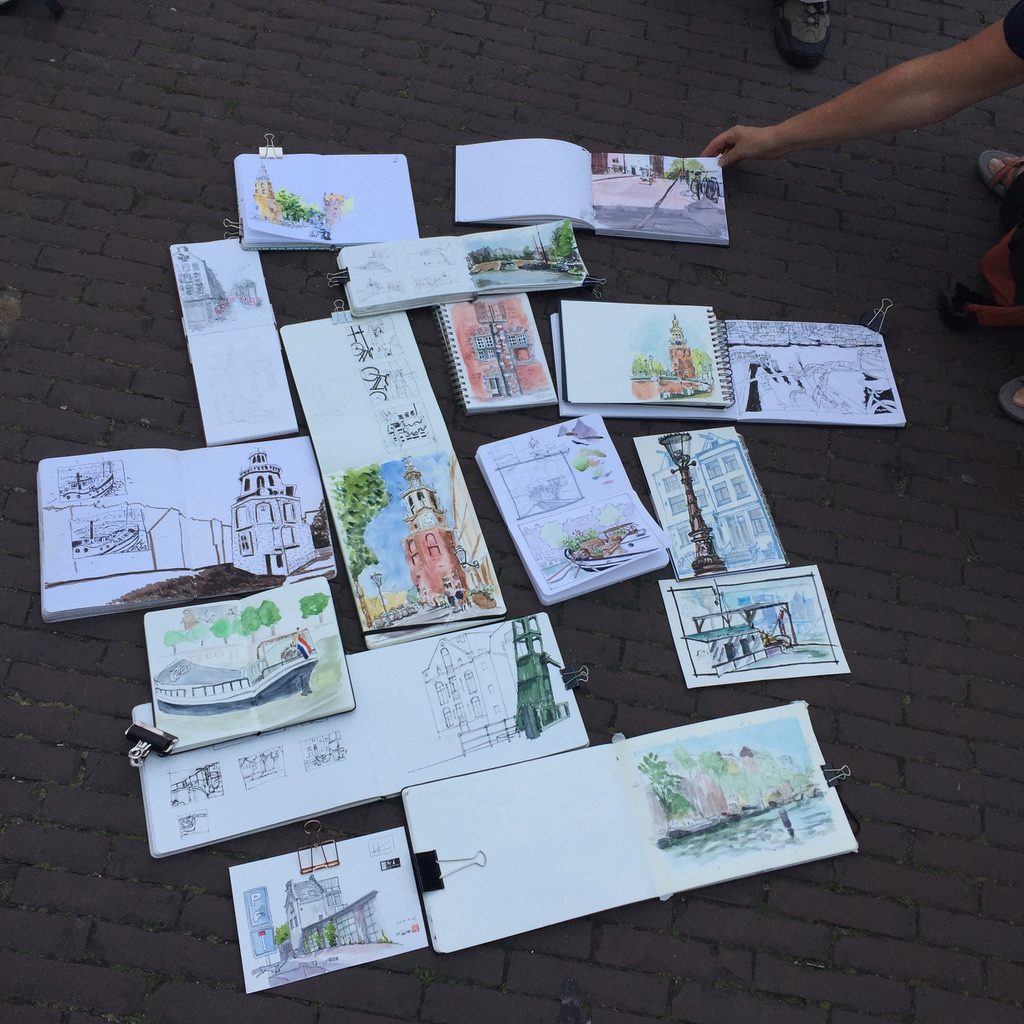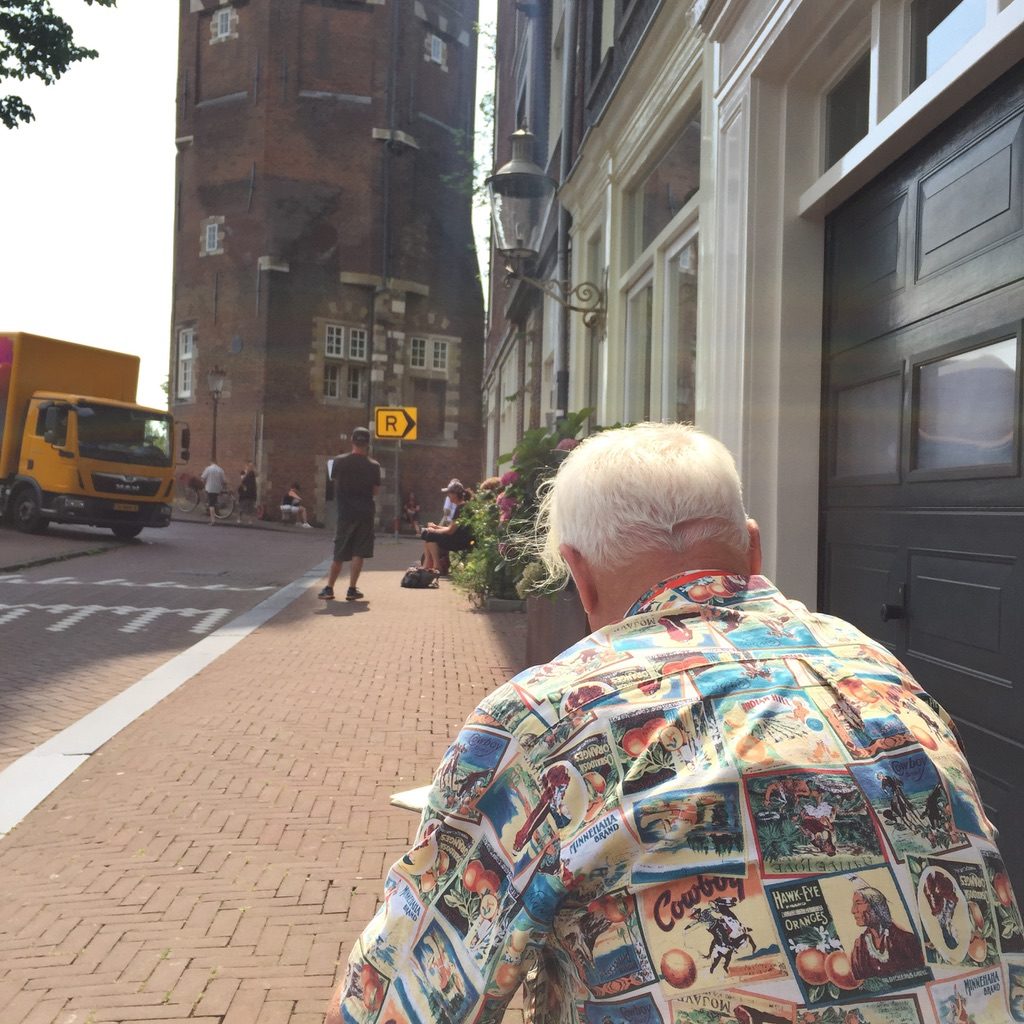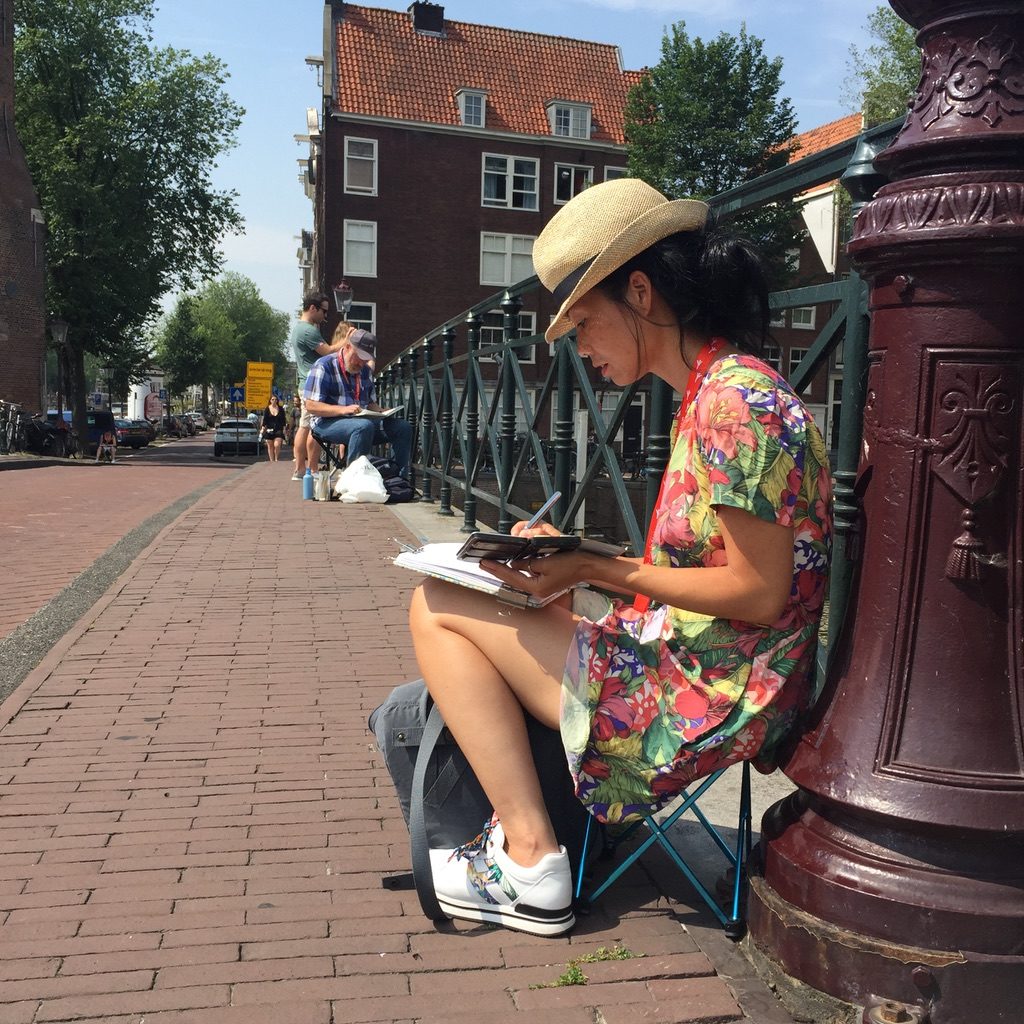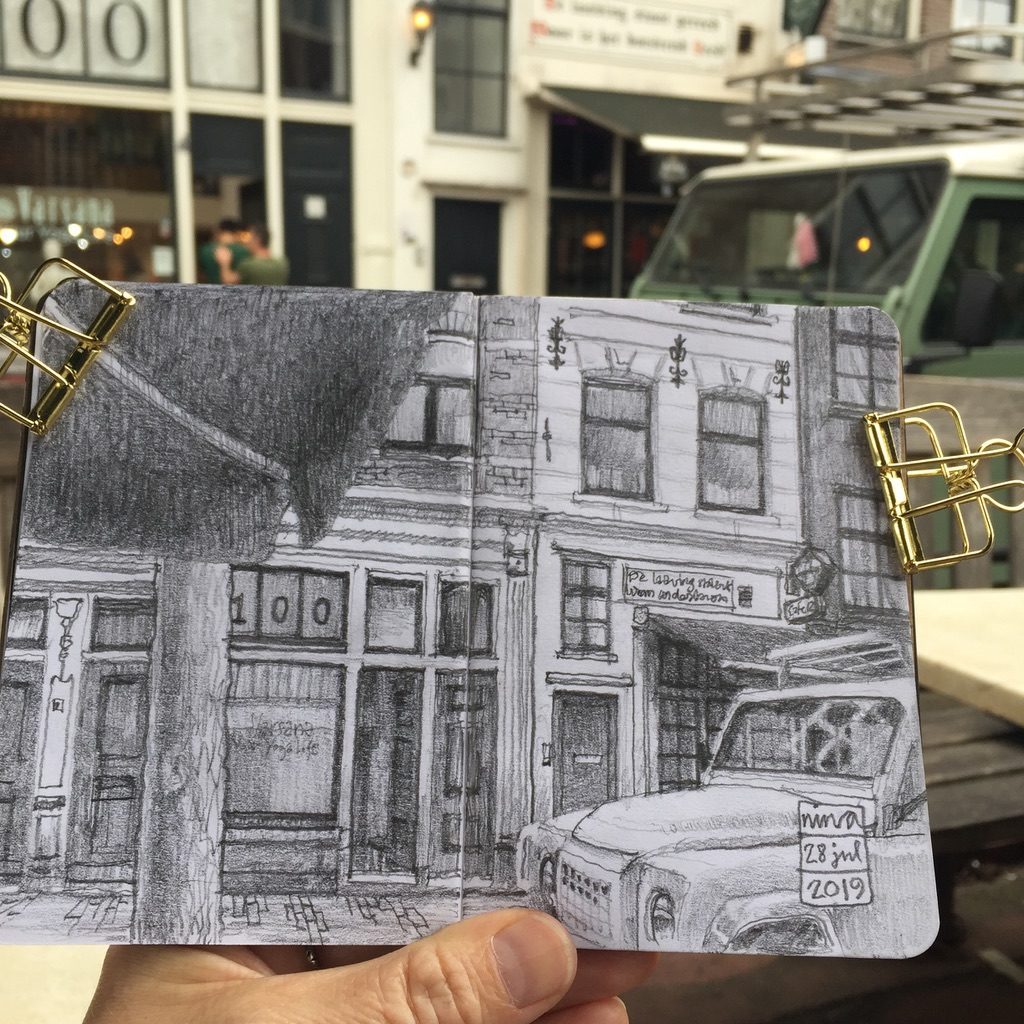 The 33-37°C made the workshops a bit sweaty, but everyone stayed positive and worked hard anyway. Luckily, my workshop spot at the Montelbaanstoren offered a bit of shade here and there, which kept us from getting grilled in the sun.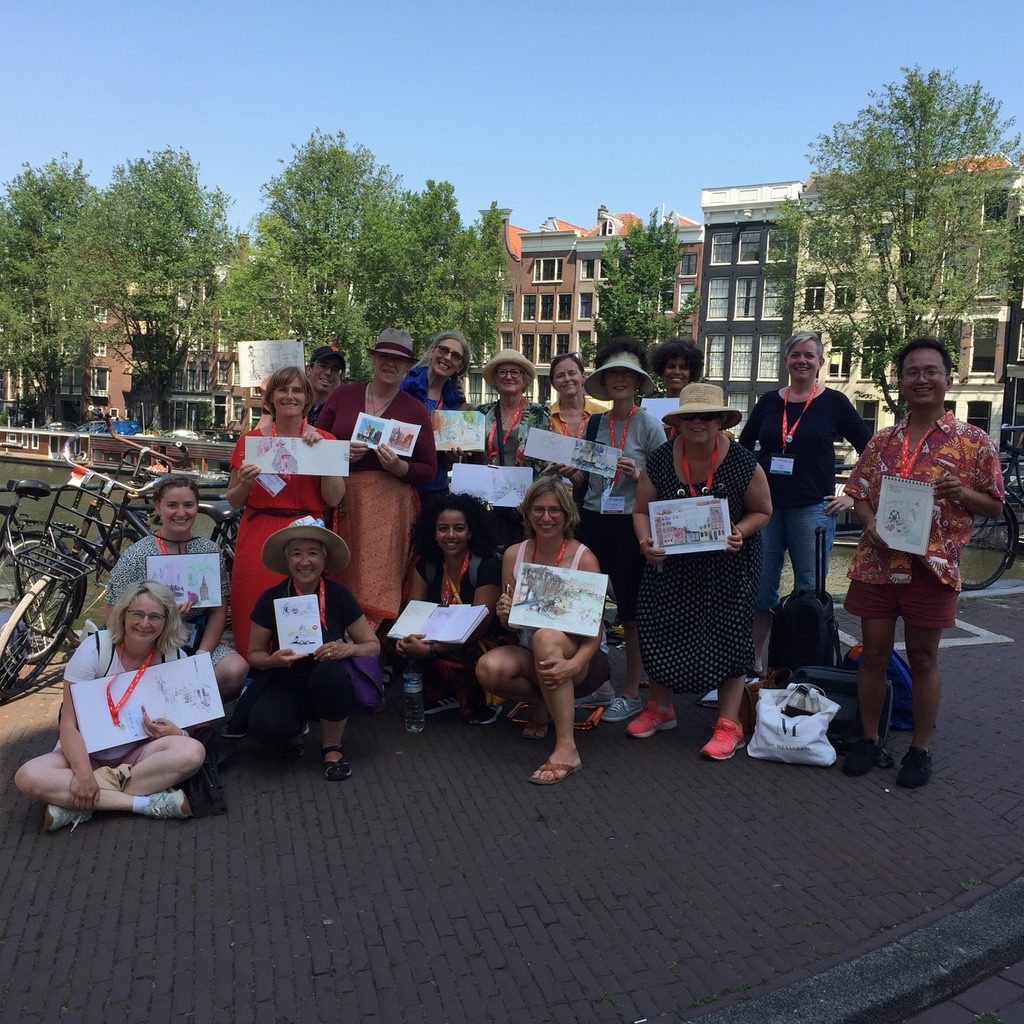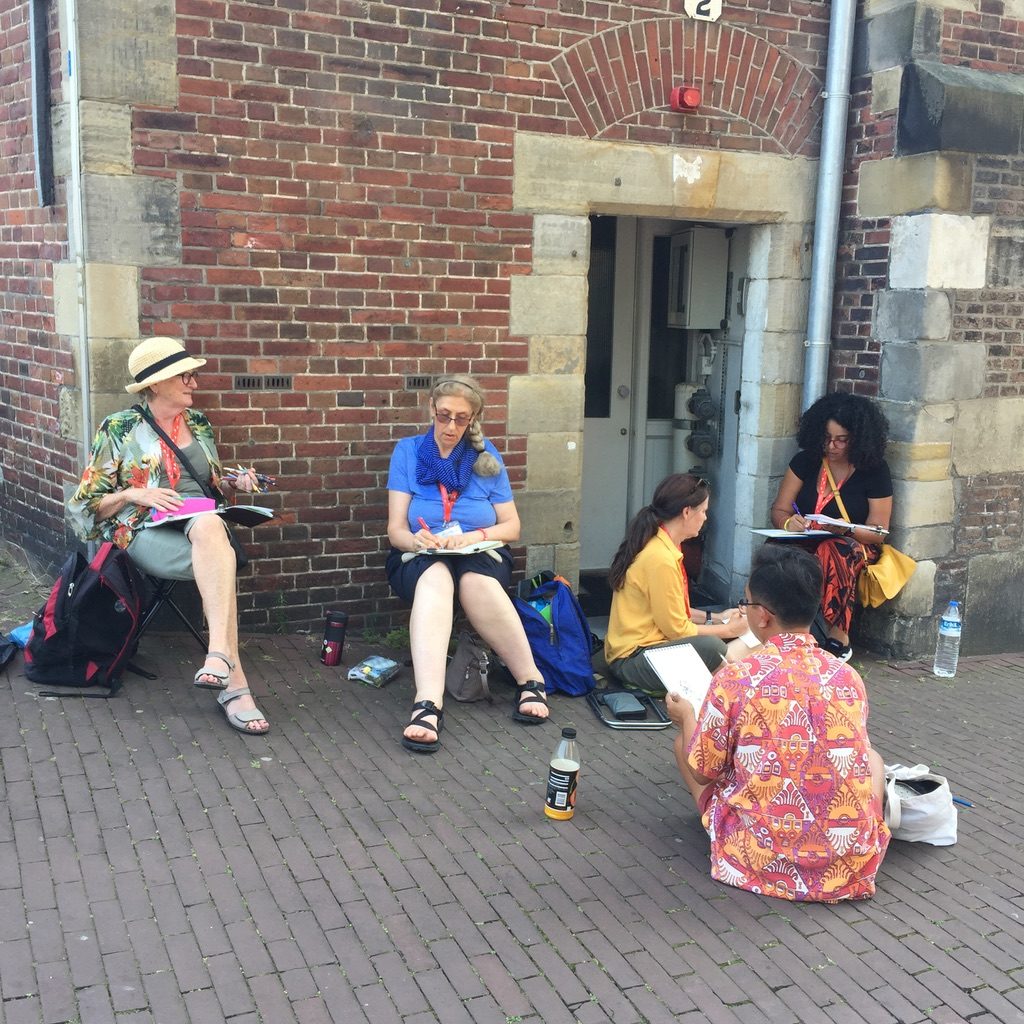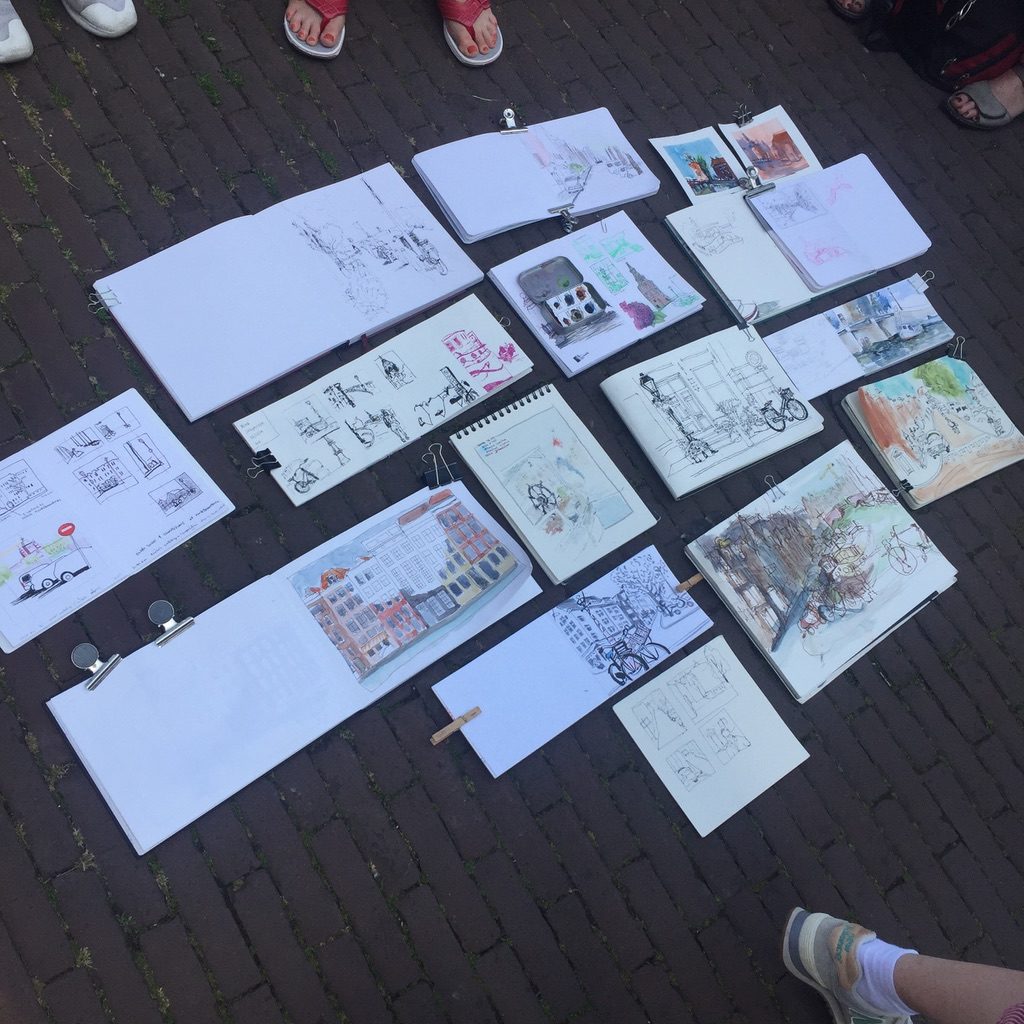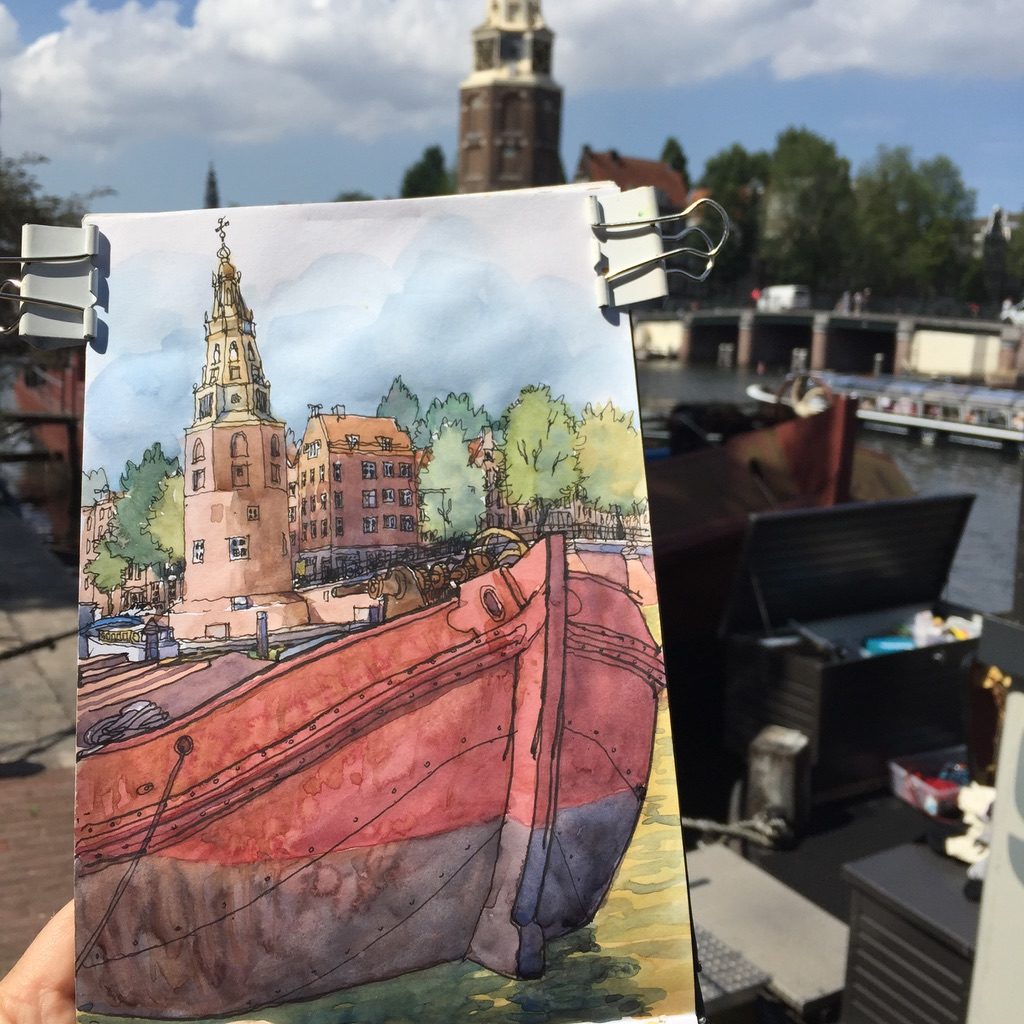 It is always such a boost to teach at these symposiums, I consider myself a real lucky duck for getting the opportunity. The learning environment is a dream for a teacher – everyone is there to learn, determined to pick up something to get better at what they are doing, and everyone is supportive and generous with sharing and discussing their work. And best of all – I think I´m the one who learns the most! I always come home from teaching urban sketchers workshops filled with energy and inspiration and with lots of ideas that I´m eager to start working on.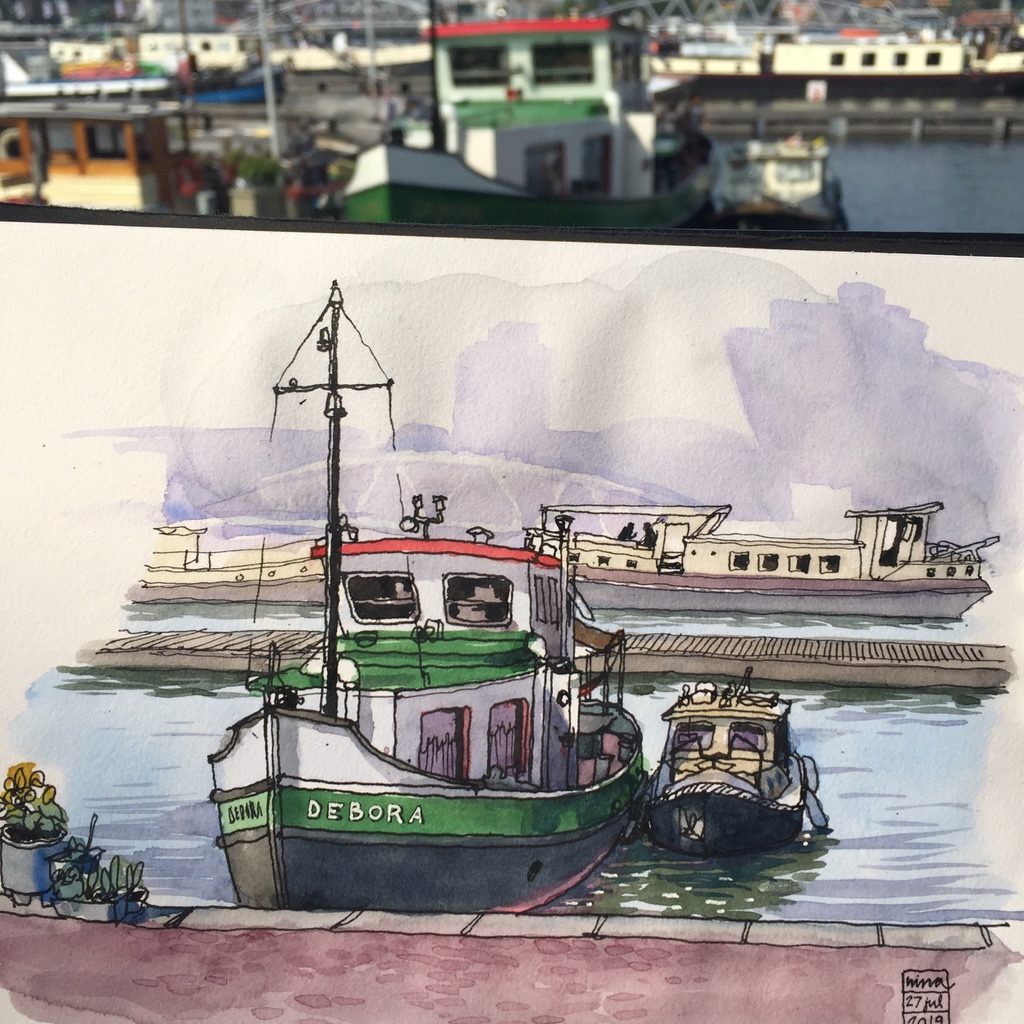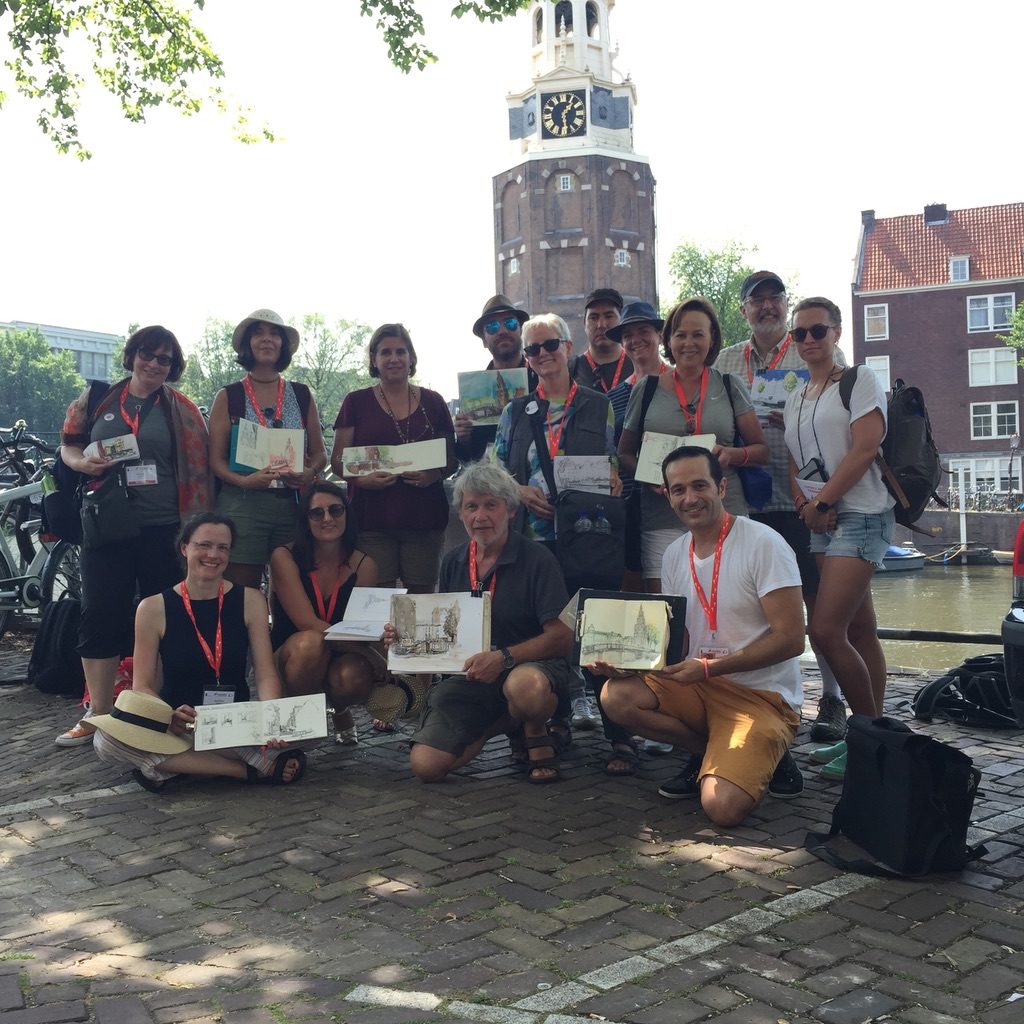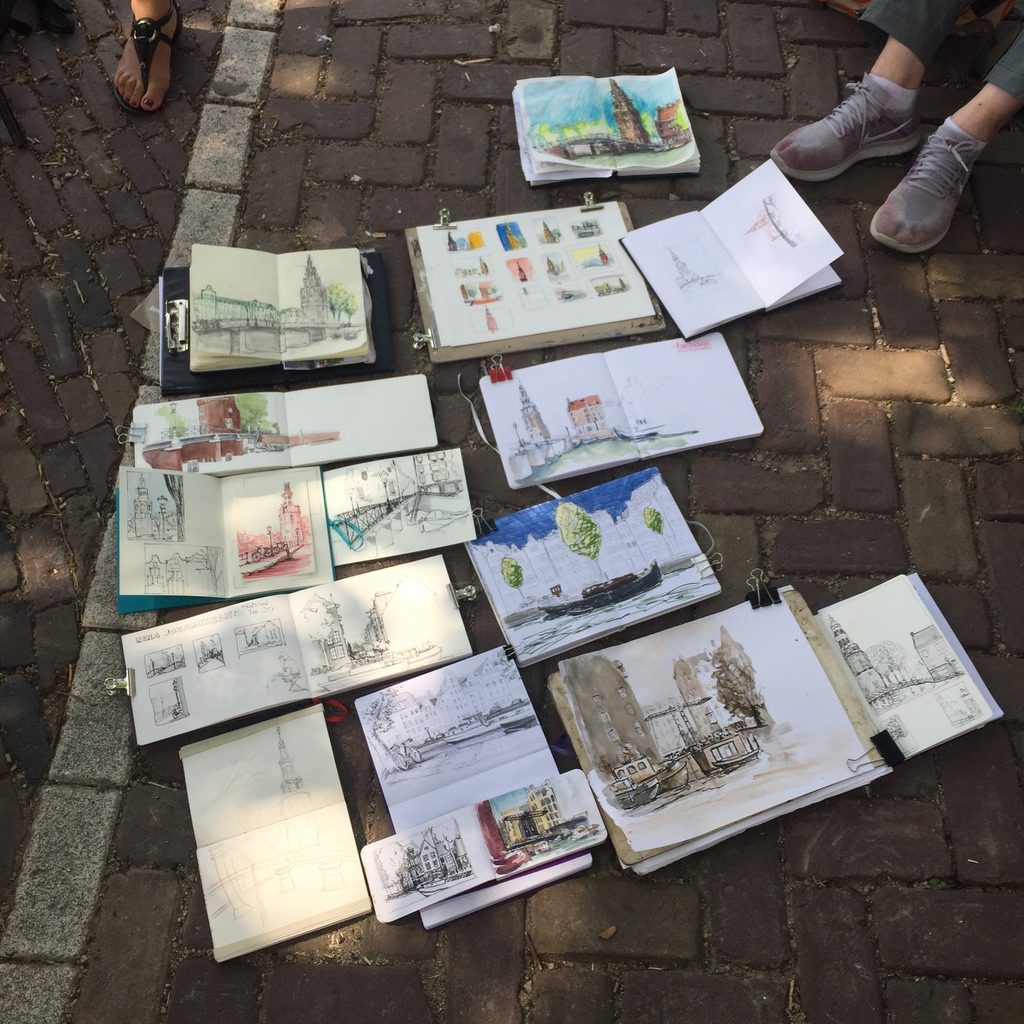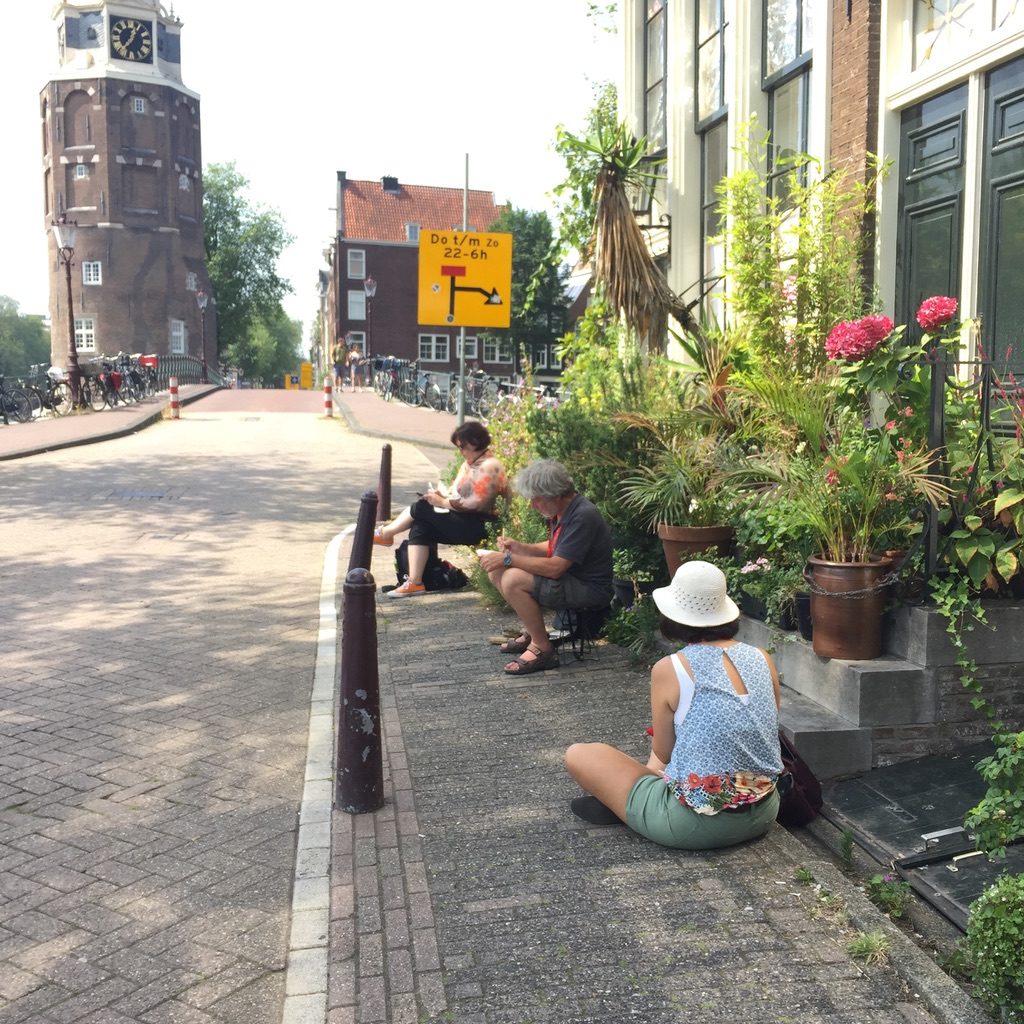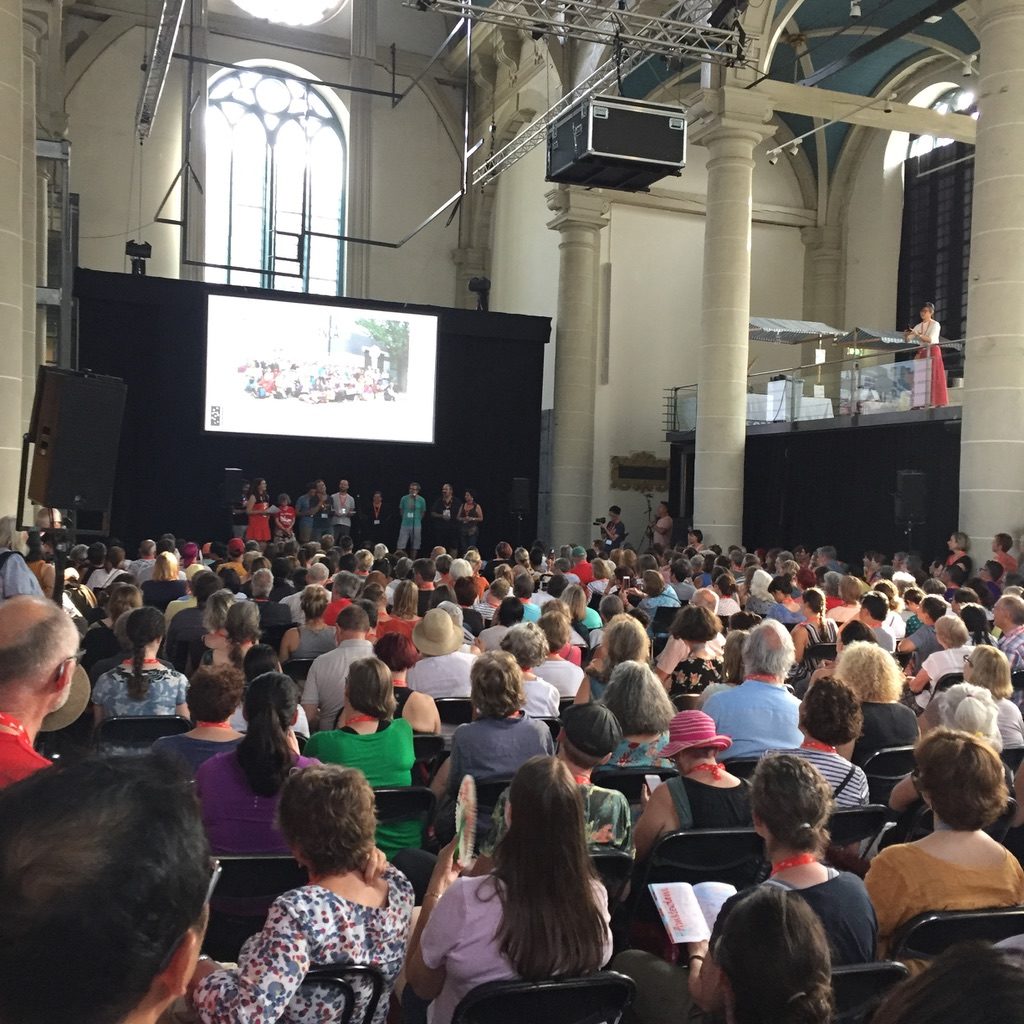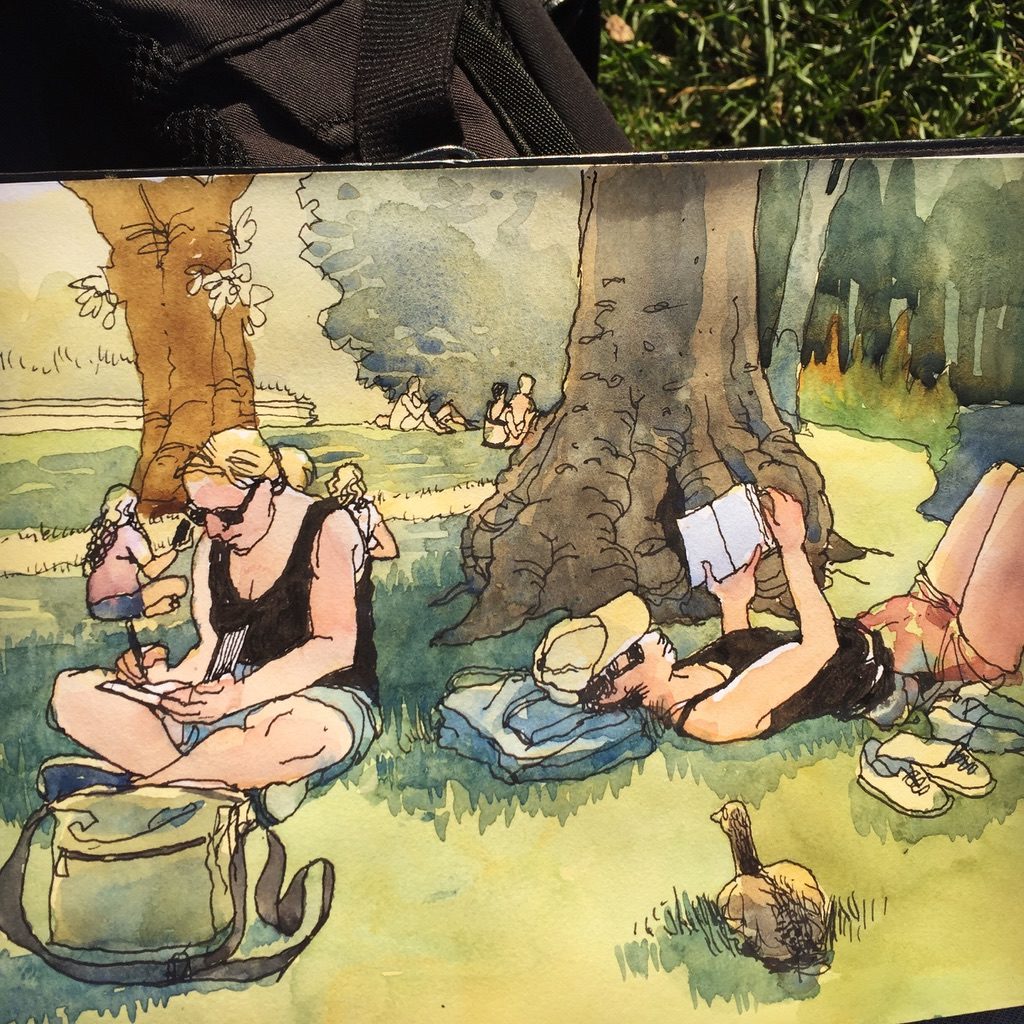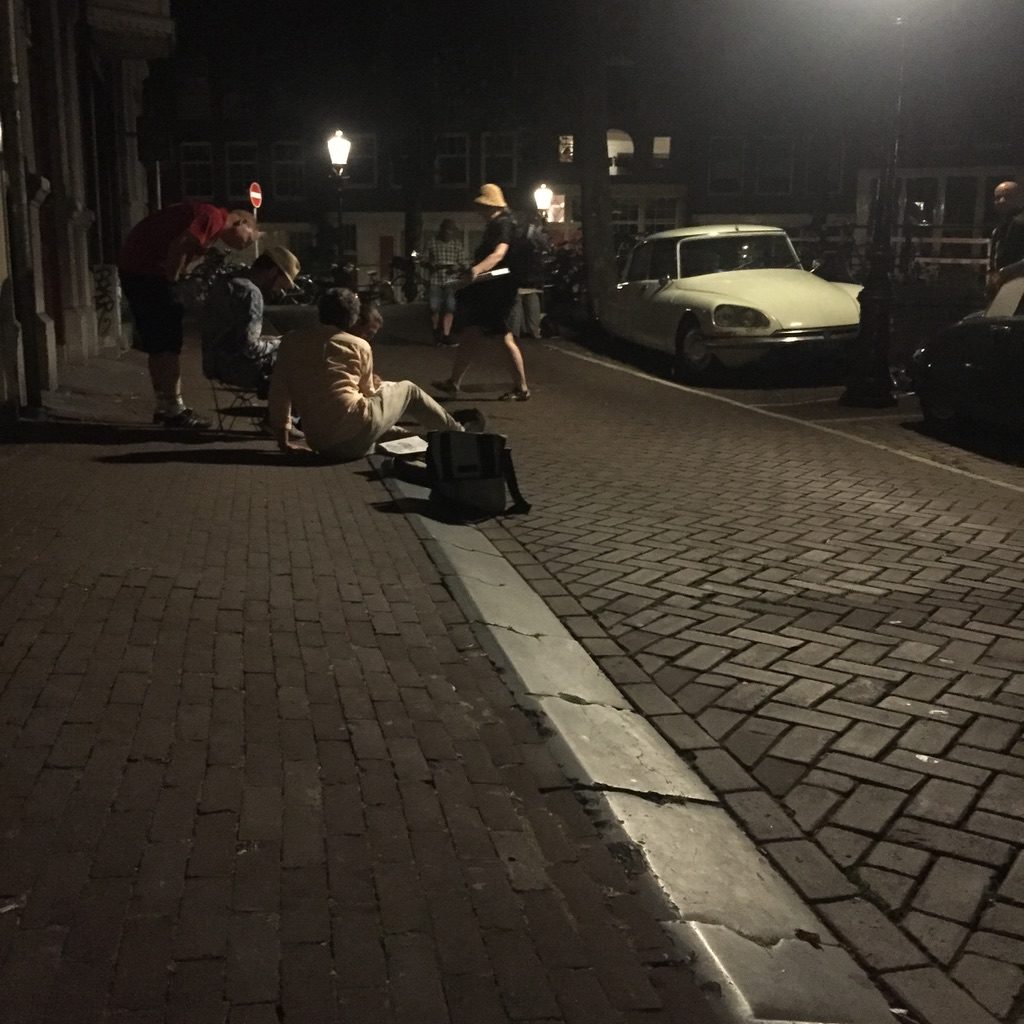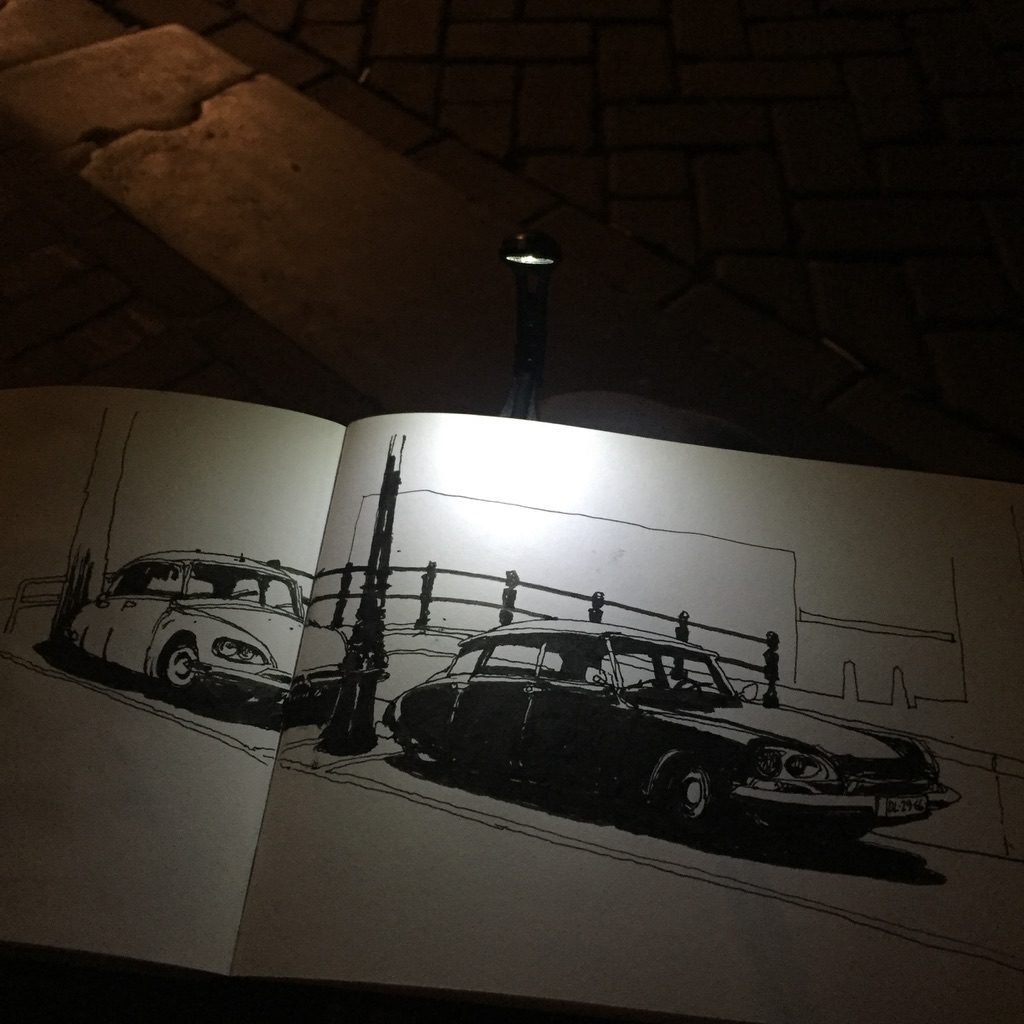 Meeting my fabulous workshop groups, seeing Amsterdam, going out night sketching old Citroëns, eating good food and hanging out with good friends made this symposium another unforgettable sketching event. Forever grateful to everyone who participated and everyone who volunteered to work during these fantastic four days!