I spend some time at the summer house every year, and of course try to find time to draw while I´m there. Sometimes I feel like I must have drawn everything interesting on the island already, but nope. As soon as I pick up the pen, I see new interesting things to draw. Or, I draw the same things as before, and find that they are just as interesting to draw this time around.
The house itself is a must, almost every year. It is a tough perspective challenge, but fun. Managed to squeeze in the neighbour´s house too, this time.
I brought my old Kremer pigmente watercolour box this year, almost forgot I had it, but had lots of fun rediscovering the colours. I find Kremer pigments quite lovely to work with, but a little different from many other brands of watercolours I´ve tried. Some of them are a little bit… looking for a suitable word here… chalky? with an almost dusty feel to them when they´re dry, almost like pastel crayons. But in a good way. (I´m not a fan of dry pastels…)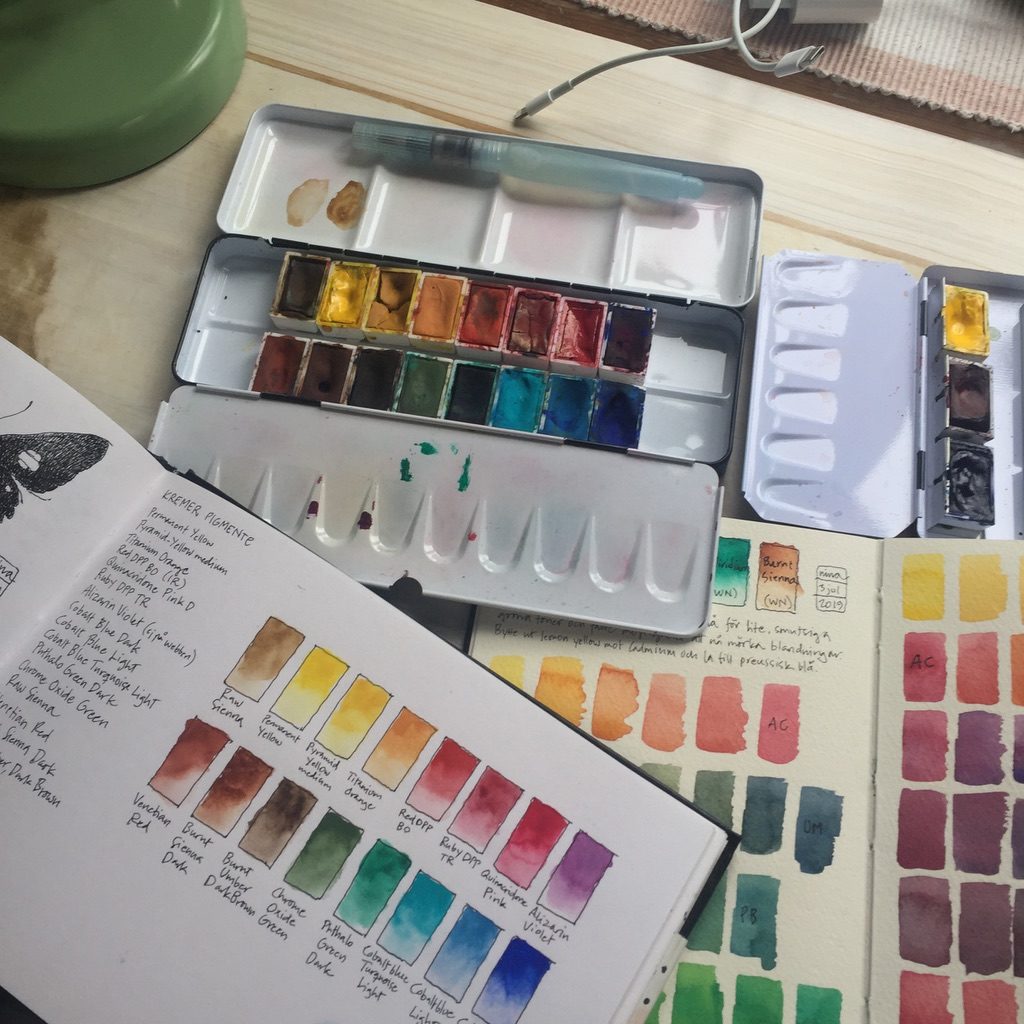 A boat or two usually slips into the sketchbook every year too. It sort of goes with the territory on an island.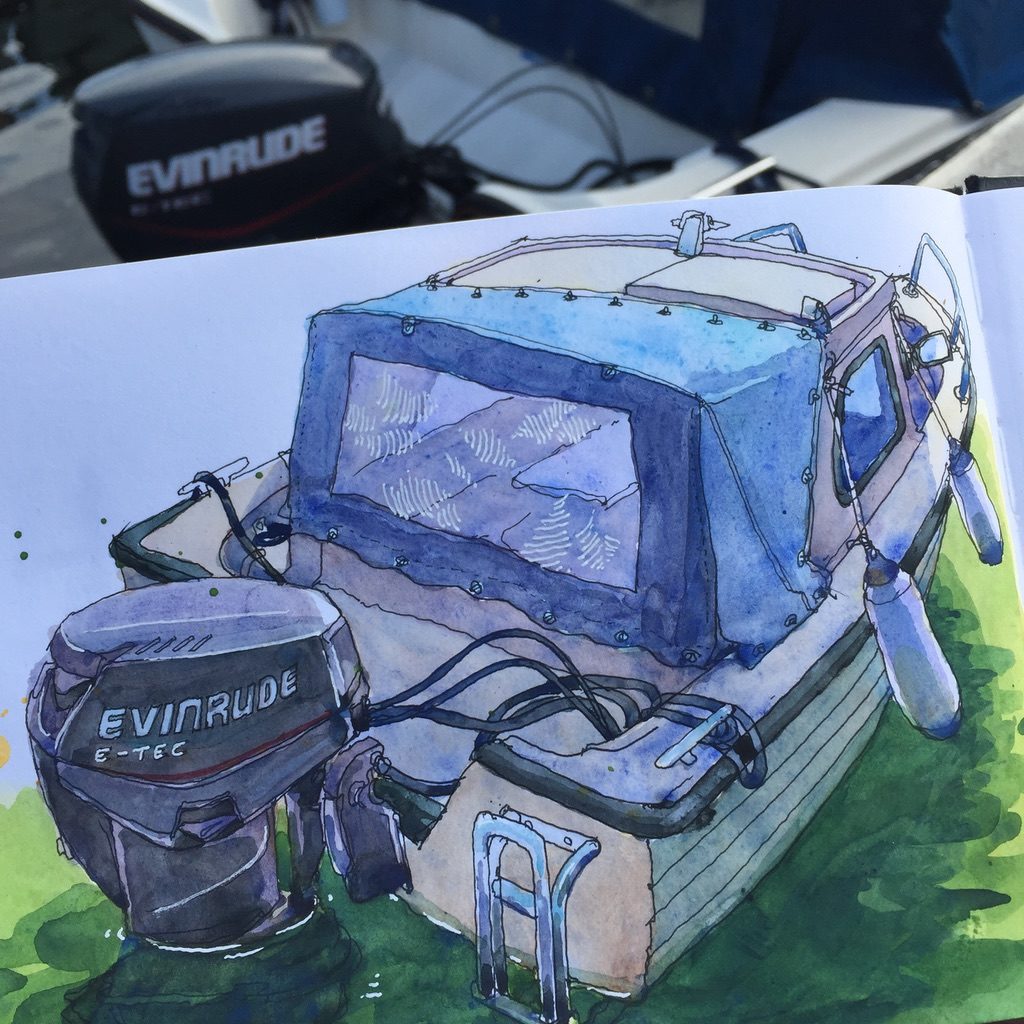 Also, almost every summer, I renovate one or two windows. The house is old, and the window frames need a lot of TLC. This year I took a little time off the sanding and painting to draw a bit of the process. Those seemingly boring and untidy things that we usually don´t even waste a cellphone photo on are often the most interesting drawing subjects. I quite like this one. 🙂