The last few years I have participated in Inktober, a drawing challenge where you make an ink drawing every day for the month of October. It was started by illustrator Jake Parker, and is now a world wide drawing happening.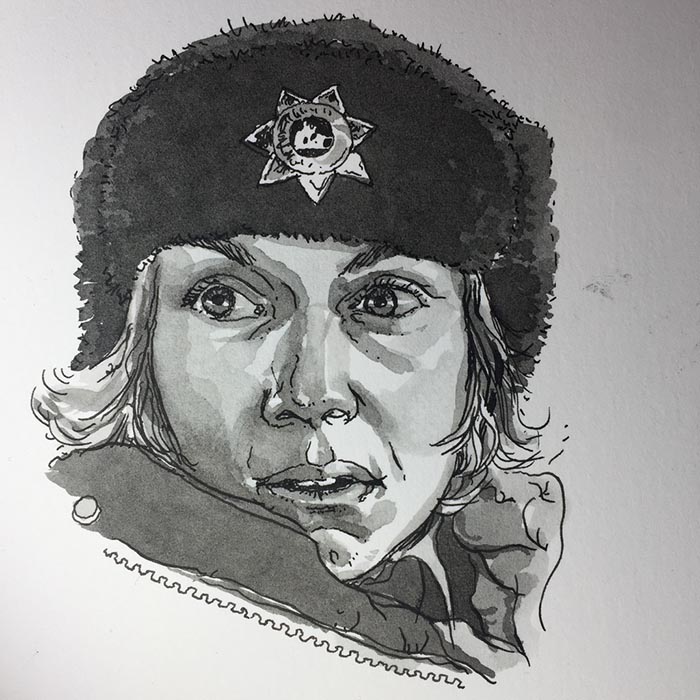 Every year, there is a list of prompts you can use to help you get started with your drawings, which is both fun and challenging, but in 2018 I decided to drop the list and go for portraits from movies instead. I figured I needed some portrait practice.
I used a full sheet of Arches satin 300 gsm watercolour paper, a fountain pen (Namiki Falcon) filled with black De Atramentis document ink, and three waterbrushes filled with different dilutions of the same ink.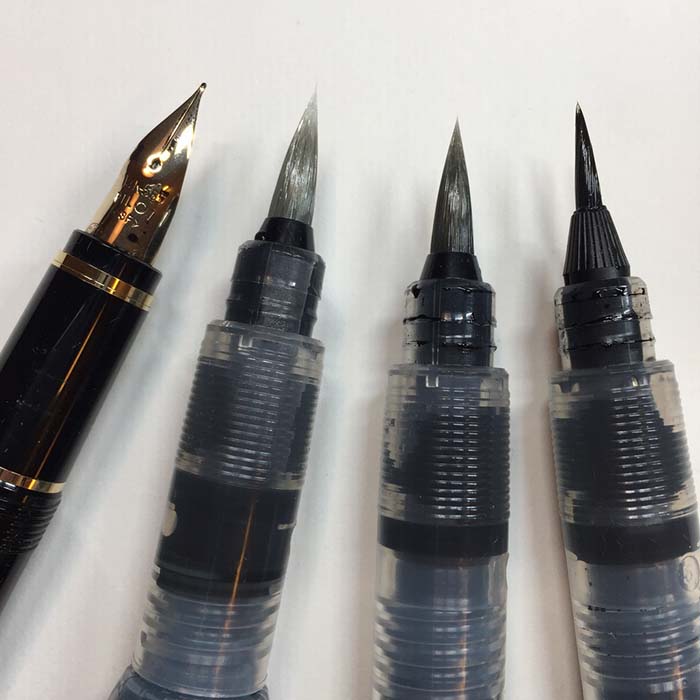 And so I paused a movie each evening to draw a face, each one placed randomly on the same paper. Fun!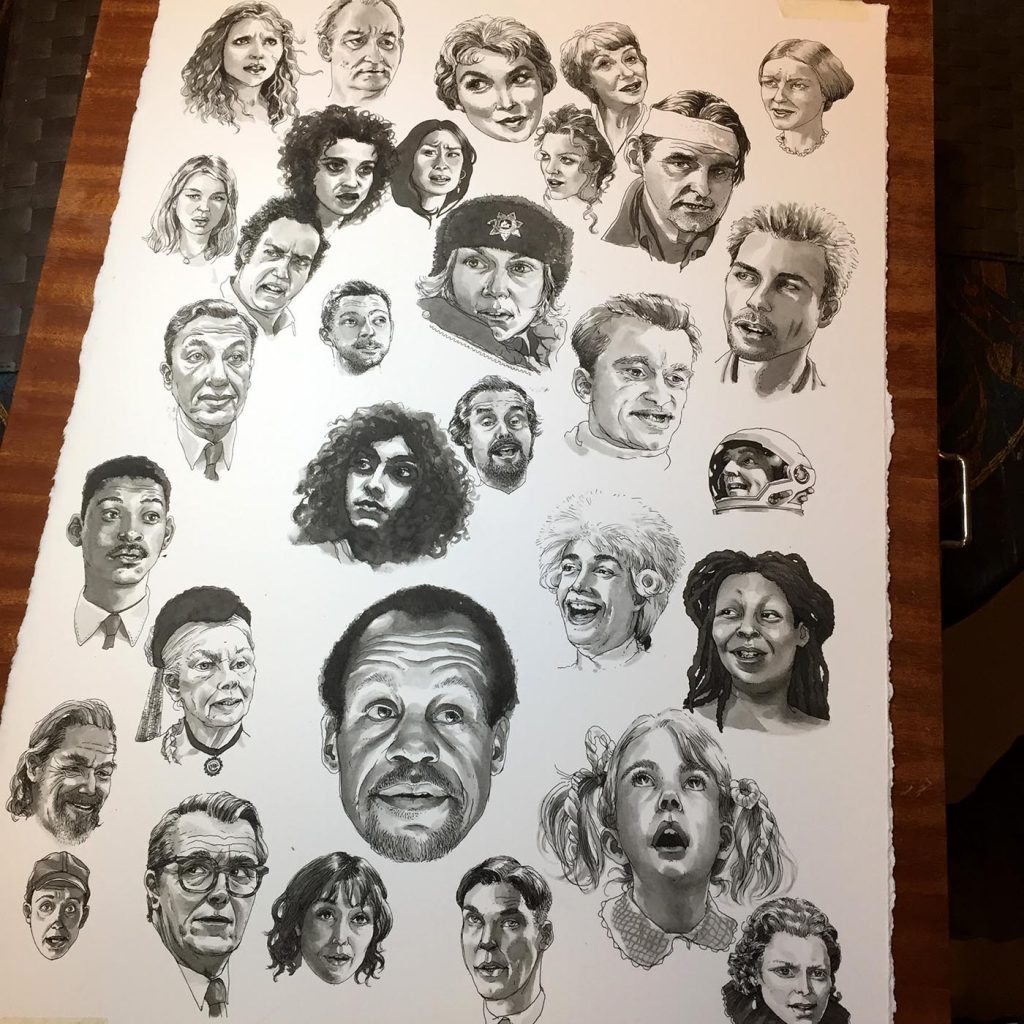 On the last day of the month, I realised there was quite a lot of space left between the portraits, so I decided to fill it with portrait painting quotes (there are quite a few funny ones, if you look for them).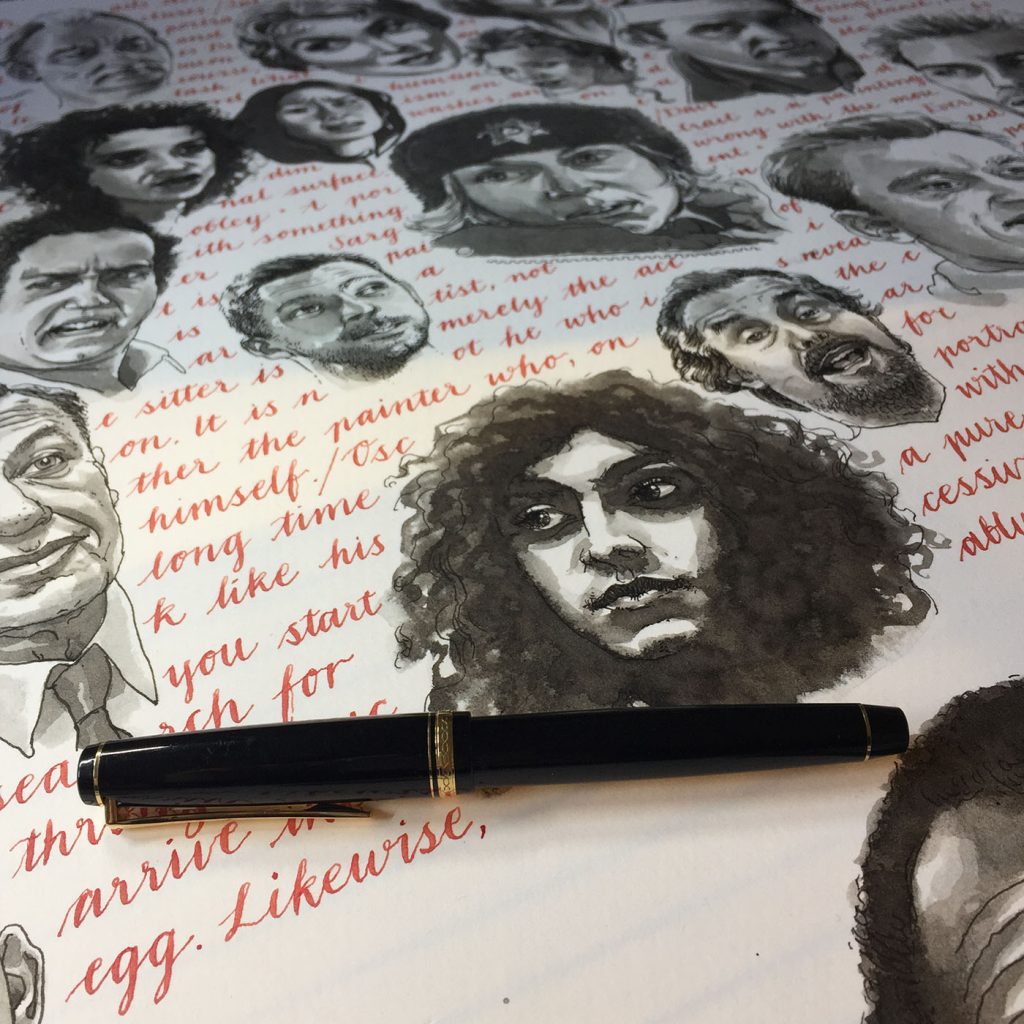 In the end, this might be the weirdest composition on a sheet of paper that I´ve ever made, but I had a lot of fun doing it, and got a lot of portrait practice in the process.
I wonder what I´ll for the next Inktober…